THE BEST DISHES ON THE COSTA BLANCA
At Costa Cálida Promotores we not only build homes with the best materials, the most modern and respectful techniques and the most meticulous finishes. At Costa Cálida Promotores we also choose the best places to live. Communications, services, beach, sun… and the best typical dishes.
Because if the Costa Blanca is famous for anything, apart from its picture-postcard villages (as we saw in this article), it is for its gastronomy. A gastronomy with thousands of years of history, based on the Mediterranean diet and with the products of the sea at the heart of its creations (without forgetting the vegetables harvested in the huerta). A sea rich in fish and seafood, from which the freshest and most flavourful delicacies are obtained.
---
Are you thinking of coming to live on the Costa Blanca?
Well, don't think twice, because you'll be able to enjoy typical dishes like this.
---
ARROZ A BANDA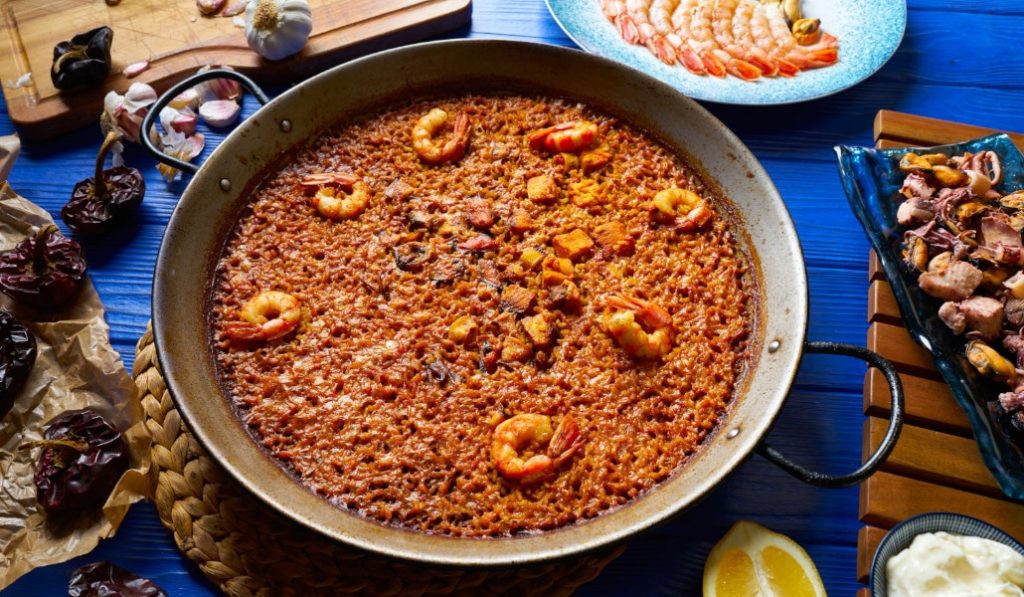 Rice from the Comunidad Valenciana is famous around the world. But the dishes that can be prepared with it go far beyond the well-known paella. Such as arroz a banda, a typical fisherman's dish, made with fish stock, seafood, ñora (a spicy dried pepper) and served with the famous alioli sauce, an emulsion of olive oil and garlic. A perfect dish to enjoy on the seashore and with a good piece of homemade bread.
PARRILLADA DE MARISCO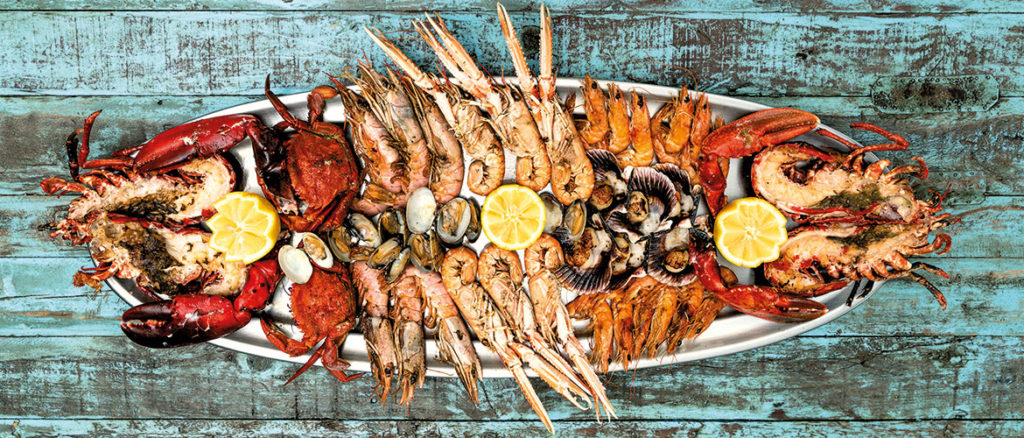 Without leaving seafood, a dish that is a must try on the Costa Blanca is the parrillada de marisco (grilled seafood). A simple dish but one that impresses with its flavour and variety. It consists of a large platter full of all kinds of seafood (prawns, langoustines, lobsters…) cooked on the grill with salt, garlic, parsley and olive oil. One of the most Mediterranean mixes you can try.
Tip: if you want to enjoy the authentic parrillada de marisco of the Costa Blanca, you have to go to Calpe.
FIDEUÁ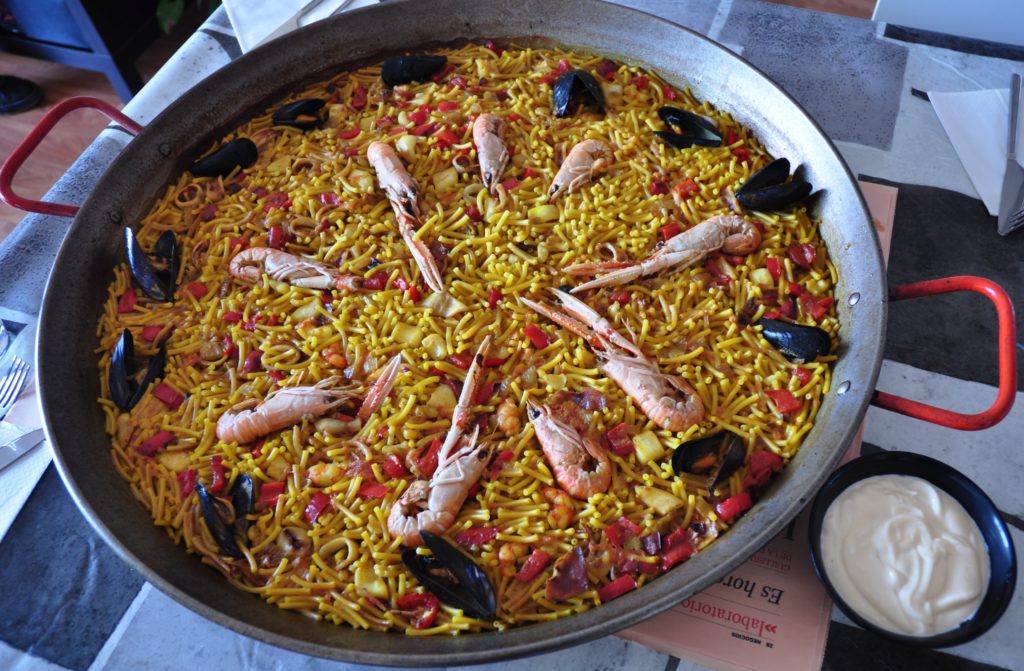 Originally from Gandía, this plate is very similar to a paella or a typical rice dish. The main difference lies in its basic ingredient: rice is replaced by thick pasta noodles that absorb all the flavours of the cooking broth. As with arroz a banda, it is usually prepared with fish stock, seafood, vegetables and the essential alioli sauce. A dish that may seem strange at first sight, but has a unique flavour and texture.
PERICANA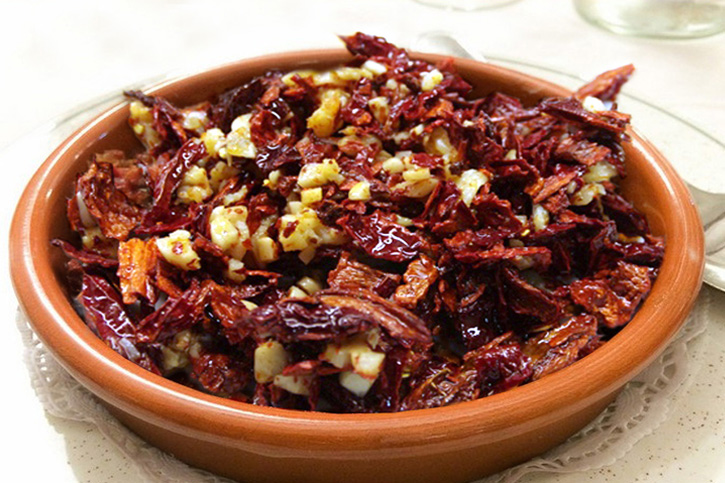 This is a typical recipe from the inland villages of the province of Alicante. It consists of a mixture of olive oil, dried peppers and salted fish. It is ideal to eat with bread or to accompany other dishes, as it can be considered a salted fish salad. It is undoubtedly one of the most authentic dishes that combines the great tradition of the huerta and the sea.
BORRETA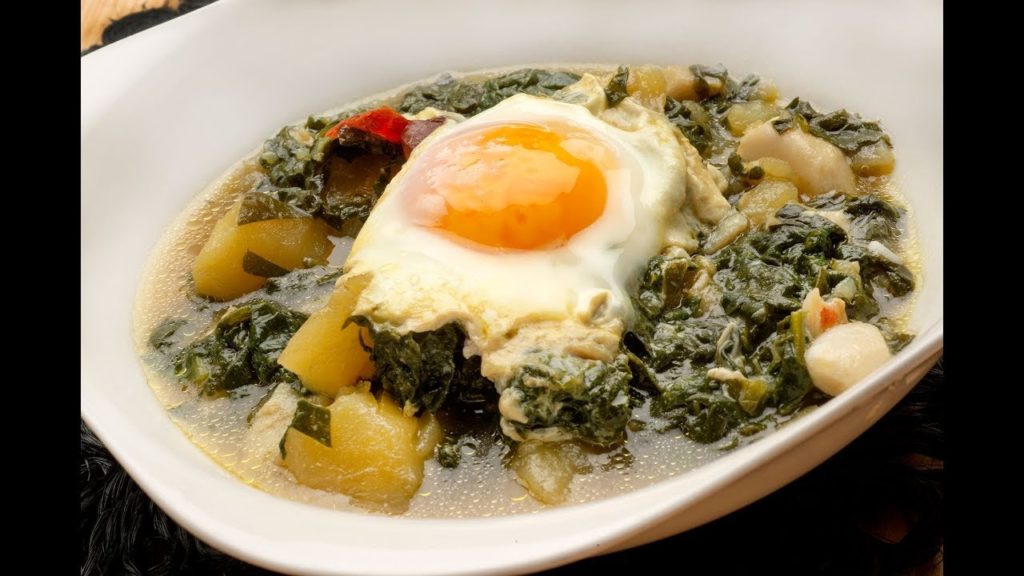 Another typical Alicante creation that combines land and sea. Borreta is a stew with potatoes, spinach, ñoras and salted fish. Perfect for winter days after a long walk through the inland areas of the Costa Blanca. As an extra, a poached egg is usually added per person.
OLLETA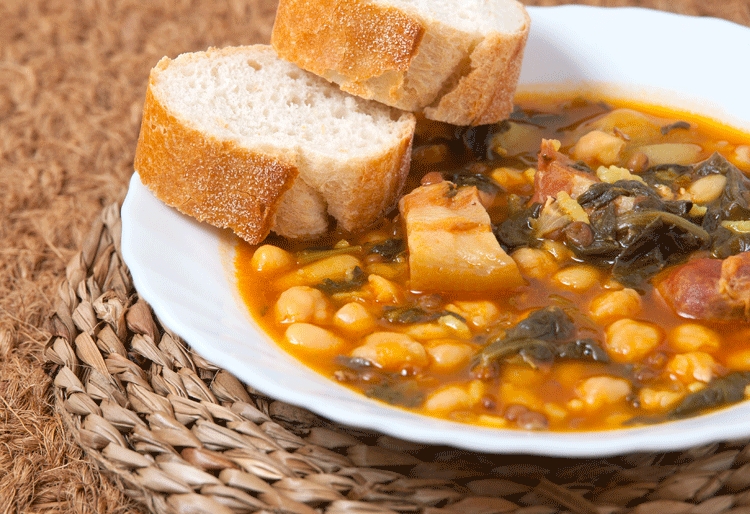 We continue with perfect dishes for the coldest days of winter. It is considered a unique meal, as the mixture of ingredients is one of the most complete you can find. Olleta has: rice, vegetables, legumes, pork ribs, bacon, onion and ñora. There are hundreds of variations on this recipe (even a vegan version without meat), but with one thing in common: a couple of spoonfuls, and you will recover all your strength.
As you can see, the Costa Blanca is much more than beautiful villages, dream beaches, rugged terrain and an enviable weather. The Costa Blanca is also a temple of the most traditional Mediterranean gastronomy, where the huerta and the sea go hand in hand in every meal to create intense and healthy flavours.
Because the gastronomy of the Costa Blanca is not just cuisine, it is a way of life.
If you have any questions, please contact us through the means indicated on this page. We will be delighted to help you.