RESIDENTIAL PORTOMARINA HIGUERICAS
PLAYA DE LAS HIGERICAS – TORRE DE LA HORADADA – ALICANTE

RESIDENTIAL PORTO MARINA BEACH
TORRE DE LA HORADADA – ALICANTE
10 Bungalow type apartments with private pool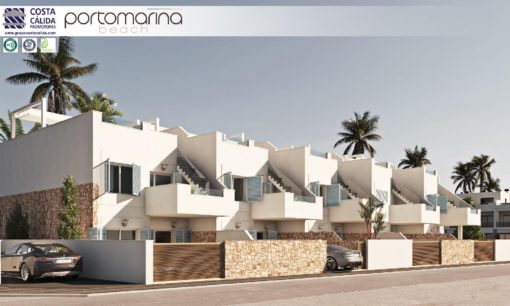 RESIDENTIAL PORTO MARINA V
TORRE DE LA HORADADA – ALICANTE
Construction and sale of bungalow-style apartments with 3 or 2 bedrooms and 2 bathrooms
¡LAST HOUSEHOLDS ON SALE!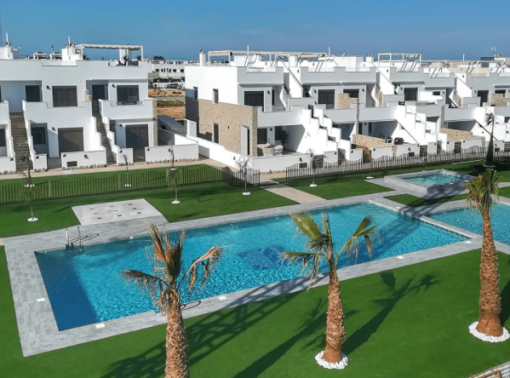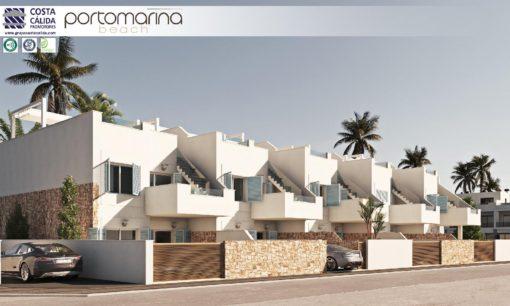 RESIDENTIAL PORTO MARINA BEACH 2
TORRE DE LA HORADADA – ALICANTE
38 Bungalow with private pool
RESIDENTIAL PORTO MARINA IV
TORRE DE LA HORADADA – ALICANTE
Duplex houses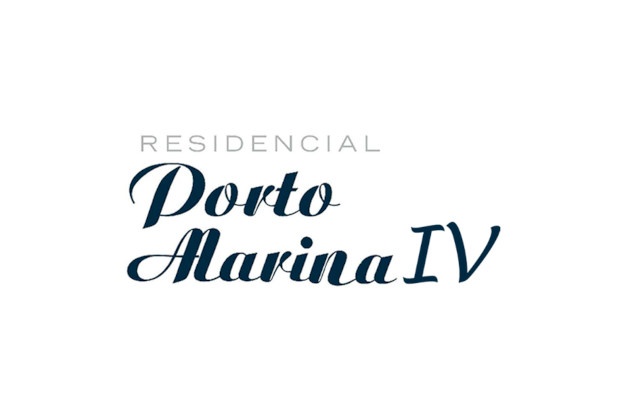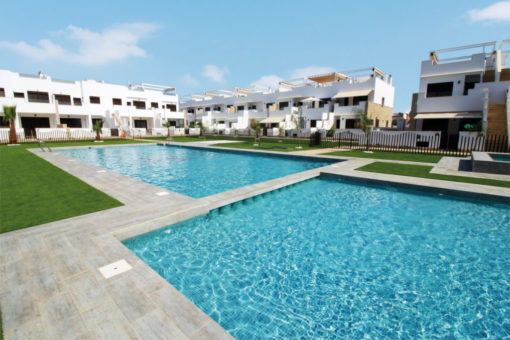 RESIDENTIAL PORTO MARINA VI
TORRE DE LA HORADADA – ALICANTE
New promotion of 5 Duplex and Tripex type homes
WITH SEA VIEWS!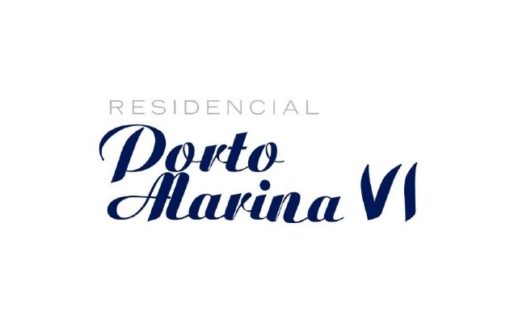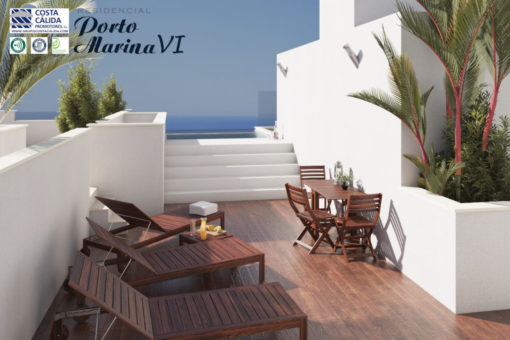 RESIDENTIAL OLIMPIC VILLAS
CABEZO DE TORRES – MURCIA
New promotion of 6 independent villas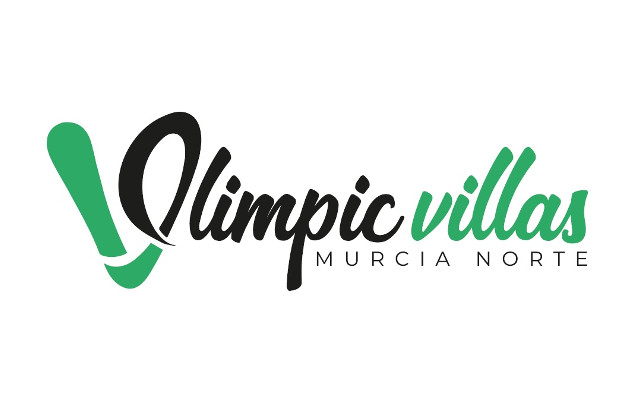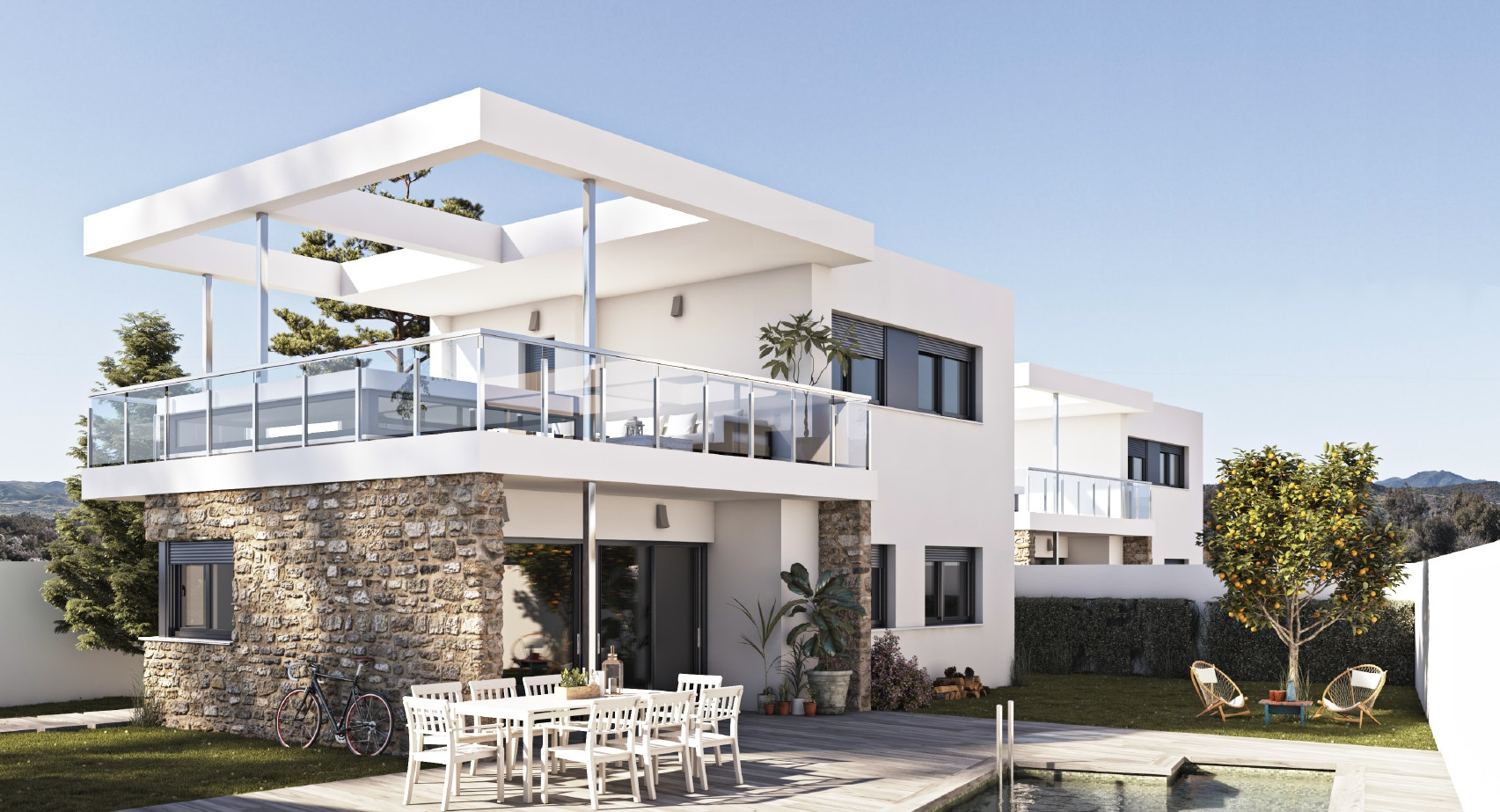 BAHIA HOMES RESIDENTIAL
TORREVIEJA – ALICANTE
New promotion of Duplex type homes 3 bedrooms with 2 bathrooms.
COSTA CÁLIDA PROMOTERS
EXPERIENCE AND PROVEN QUALITY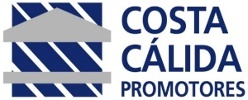 Costa Cálida Promotores is currently developing its construction projects in Torre de la Horadada and Torrevieja (Alicante) and Murcia. In our homes you will find everything you were looking for with the best guarantees and the highest quality. All this in quiet areas with a high tourist attraction …

Experience endorsed since 1986
Demonstrable quality of work and finishes
Guarantee and guaranteed after-sales service
Since 1986 dedicated to promoting Costa Cálida Promotores, it has built thousands of homes, always respecting the most demanding quality standards and delivery times, achieving a very high degree of customer satisfaction.
Do you need help or additional information?
Contact us and one of our agents will attend you with pleasure and without obligation.